Domestic Reverse Osmosis Plant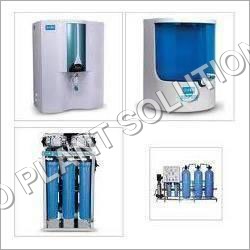 Domestic Reverse Osmosis Plant
Product Description
Our reputation in the market is largely attributable to our popular collection of Domestic Reverse Osmosis Plant. It is a water treatment process that removes contaminants from water by using pressure to force water molecules through a semipermeable membrane. The offered products mainly designed for cleansing water in order make it use for drinking and other industrial purposes as well. Domestic Reverse Osmosis Plant removes dissolved, suspended, chemical as well as bacterial impurities from water.

Domestic Reverse Osmosis Plant
aqua neer total water treatment solution co. Deals in : water treatment plant , mineral water ro plant, softener plant d. M. Plant, soda plant, auto bottle/ glass filling & packing machine, isi lab, water treatment chemical, blowing machine, chiller plant, and pouch packing machine.

Contact Us
Opposite Radission Hotel, Near Purushottam Super Bazar, New Sneha Nagar, Chatrapati Square, Nagpur, Maharashtra, 440027, India
Phone :+918071858876531